Support COSU devices with Android for Work using SureMDM

COSU or corporate-owned, single-use devices refers to business-owned Android devices which are optimized and deployed for single, dedicated purposes. It could be a locked field device for the mobile workforce, a portable point of sale device or even a digital kiosk for your business which the company has the most control over than the device users(or employees).
SureMDM now offers an easy way to enroll, deploy and manage such business-owned Android device through COSU profile using Android for Work platform. Once these devices are set with COSU profile, there are host of features that can be remotely applied for secure mobility and mobile app management.
To get started, you have to perform following two steps:
Enable Android For Work for your SureMDM account
Activate Android for Work's COSU profile on the device
Enable Android for Work for your SureMDM account
1. Login to SureMDM
2. On SureMDM Home, click on Profiles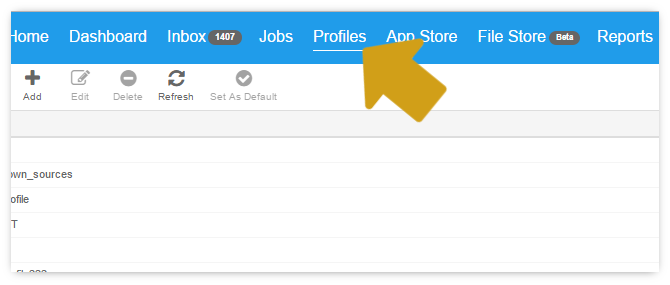 3. On Profiles page, click on Android tab and click on Enroll AFW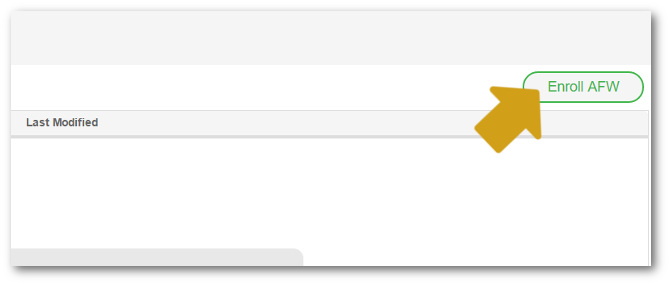 4. On Google Play for Work page, enter your account details and click on Get Started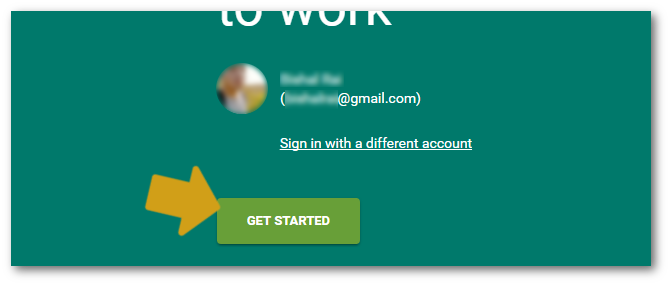 5. Next page, enter the organization details, agree to the Android for Work agreement and click on Confirm
6. Click on Complete Registration to go back to SureMDM Profiles page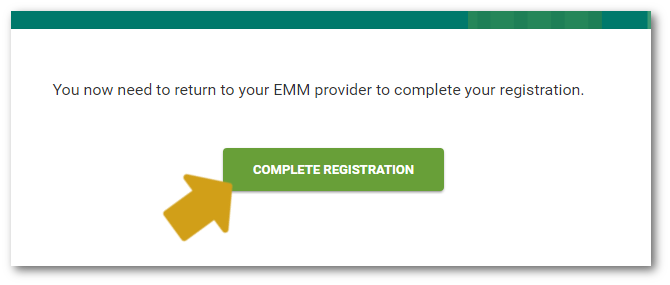 7. If the EMM screen shows AFW Apps, it means that your SureMDM account is enrolled with Android for Work
Activate Android for Work's COSU profile on the device
Note: If an existing device is being enrolled under COSU profile, it has to be factory reset.
1. After the device boots up, select the desired language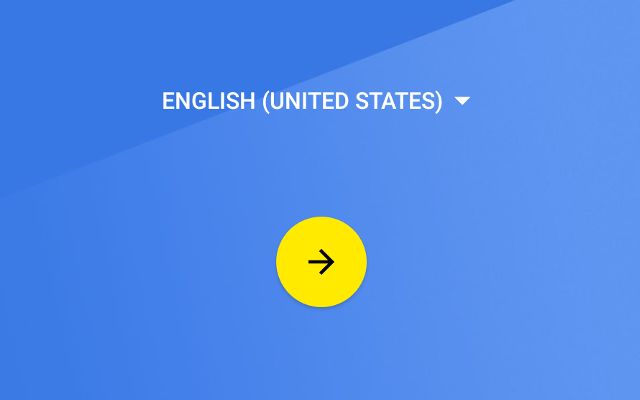 2. Enter the Wi-Fi credentials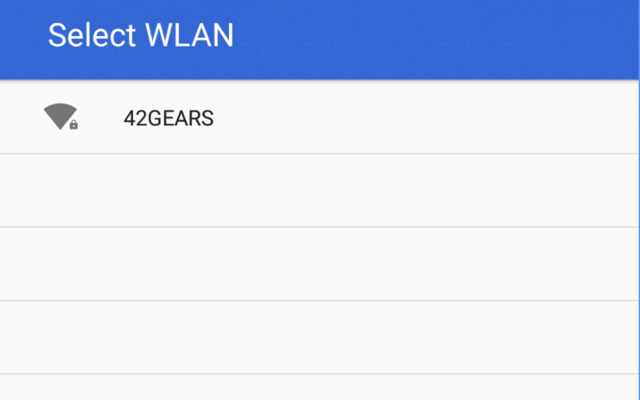 3. Next, on Add your account screen, enter email as afw#sureMDM and tap on Next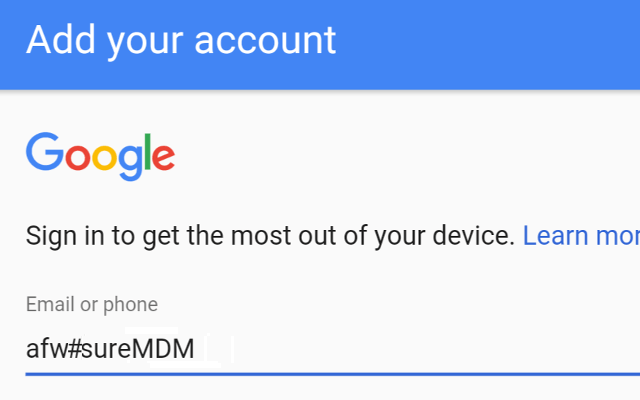 4. Next, go through Google services and Accept to go to the next screen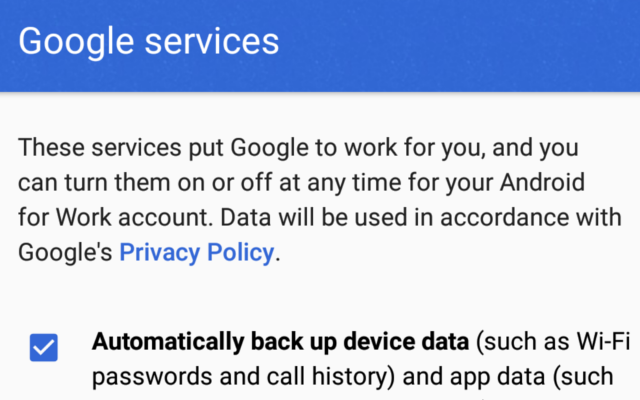 5. On Android for Work screen, SureMDM Nix Agent will be listed, tap on Install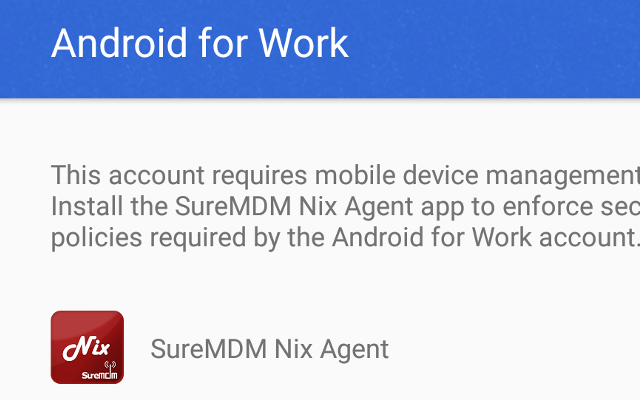 6. SureMDM Nix Agent will start downloading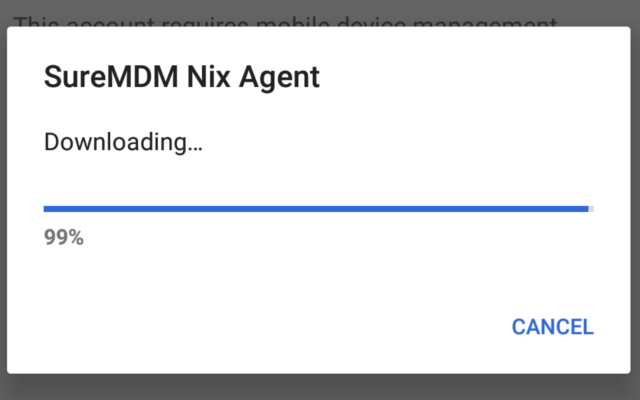 7. Once the installation is done, on AFW Configuration prompt, select Device Owner, enter Account ID and tap on Next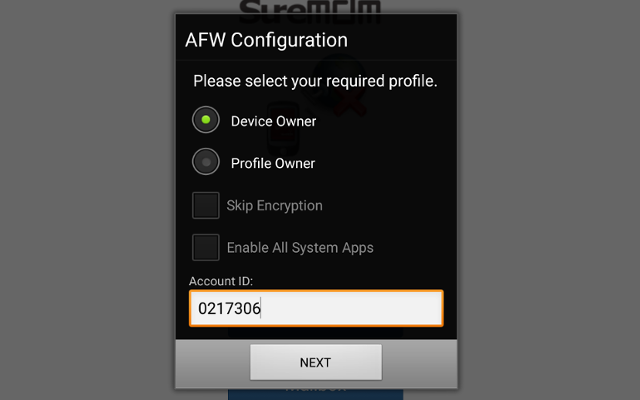 8. On Set up your profile screen, tap on Set Up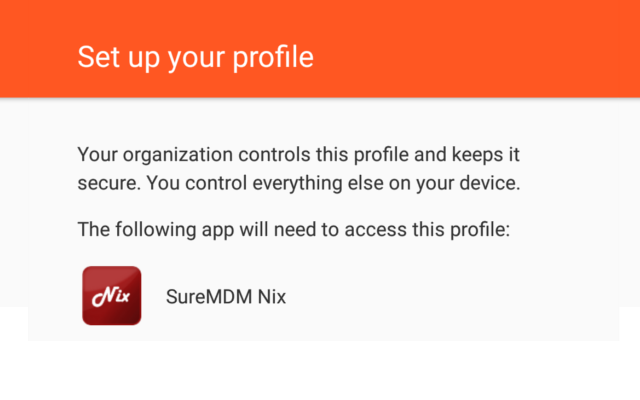 9. Tap on the confirmation screen to close and go to SureMDM Nix Agent Home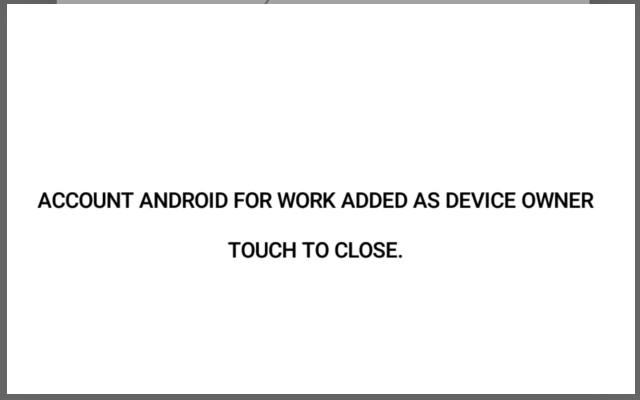 Now, your device is all set with COSU profile and will start reflecting in SureMDM Web Console.
Android for Work also offers BYOD features to improve Android device usability, security, and flexibility in the business environment. You can explore SureMDM offerings for BYOD here.
Signup for SureMDM Free Trial