Silent install on Android devices using SureMDM
SureMDM allows silent installation of applications (APKs) on your Android devices. The process of creating installation jobs on SureMDM is already explained in detail in a previous post. Click here to read it.
This post covers the steps required to prepare your Android device for silent installation from SureMDM.
Please note that Silent Installation can be performed on Samsung devices without any rooting however for other devices rooting is required.
FOR SAMSUNG DEVICES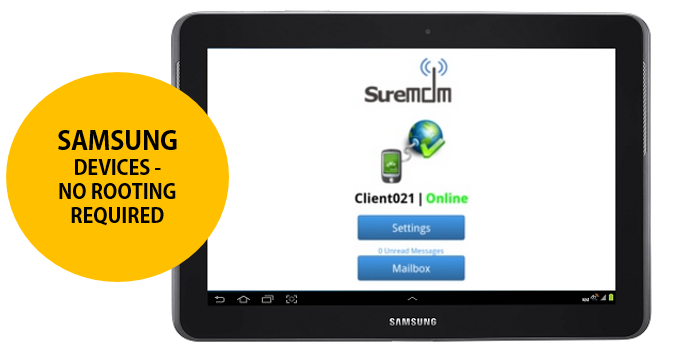 Download Samsung Nix Agent from Google Play or directly download it from here. Once you have installed the Samsung Agent on the device, you can perform silent installations of applications using SureMDM without any user's interference.
FOR OTHER DEVICES
You will have to root your Android device and use SuperSU client in order to enable silent installation. Kindly switch to SuperSU in case you are using some other Super User client for managing super user permissions. Once you have rooted your device, follow the steps below:
1. Install the SureMDM's Nix agent on your device. You can obtain the Nix agent from Google Play Store or from our site. Once Nix is installed and configured, tap on Settings
2. Scroll down and click on Add Superuser Privileges
3. Nix will prompt to reboot the device to perform the action. Click on Reboot
4. If SuperSU displays superuser prompt for SureMDM Nix, tap on Grant/Allow. The device will reboot now
After reboot, push any install job to this device (with "Install after copy" option selected) from SureMDM, it should get installed silently in background, requiring no user intervention.
To know more about SureMDM, click here.
For Free 30 Days Trial, click here.