How to Install SureMDM Nix Agent on Macs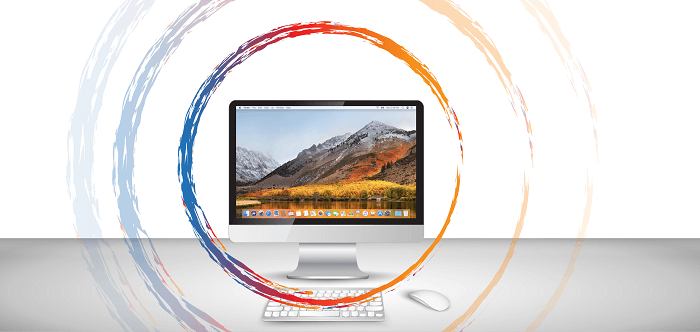 SureMDM, 42Gears UEM solution now offers a holistic approach towards endpoint management. It provides Mac management features such as Profile Restriction, Blacklist/Whitelist Applications, and Wi-Fi Configuration. With the introduction of macOS High Sierra, managing the entire macOS lifecycle from SureMDM Web Console has become easier than ever.
In order to manage Mac devices using SureMDM, you first need to install SureMDM Nix Agent. Check out the steps below:
Click here to download SureMDM Nix Agent on the device.
To install SureMDM Nix Agent, follow these steps:
1. Once SureMDM Nix Agent .pkg file is downloaded, Nix Agent Installer will be launched.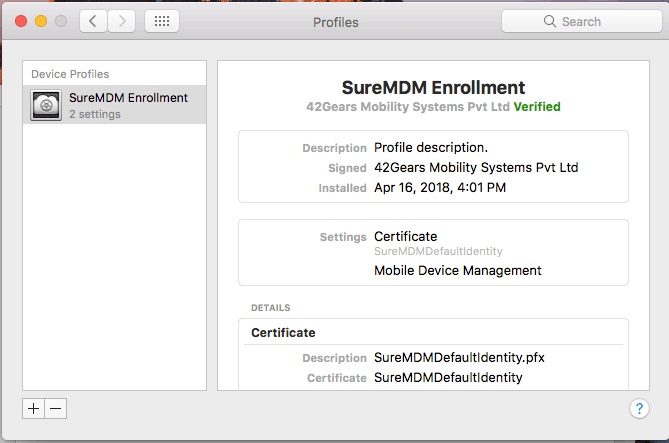 2. In the installer window, go through each step one by one, starting from Introduction to Summary to install SureMDM Nix Agent on the device.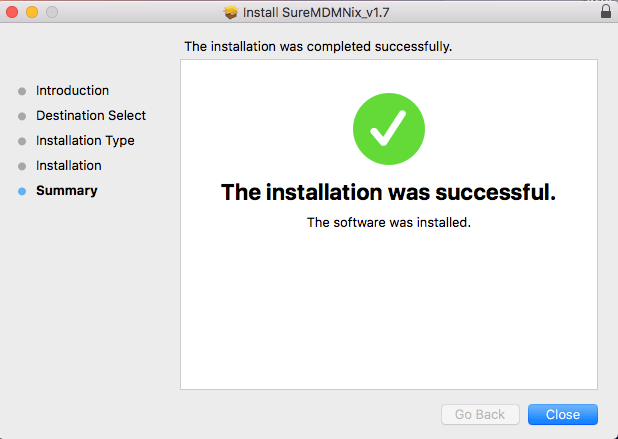 3. Click Nix Agent icon to launch Enroll Device prompt and enter SureMDM Account ID.
4. Click register to enroll the device to SureMDM Web Console.
5. On the SureMDM Nix Screen, the following options will be visible:
– Status – Once the device is enrolled to SureMDM, the status will show as Online.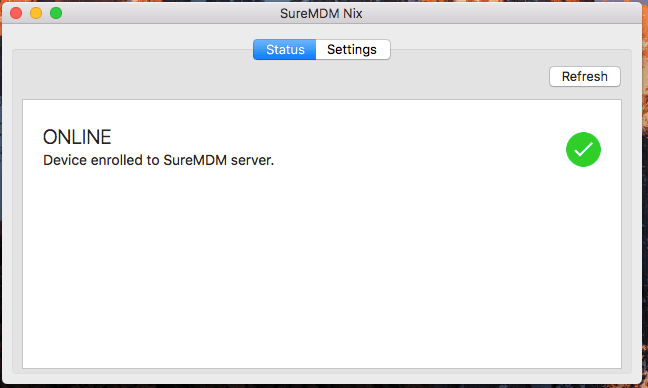 – Settings –  Under Settings option, there are two features:
Server Path –  Enter the Server Path (default server path will be

https://suremdm.42gears.com

). The path can be changed as per requirement.

Version –  Displays the SureMDM Nix Agent version 1.7.
The Mac device will now be enrolled to SureMDM.
Interested to try macOS management using SureMDM? Try for free today!