Ensure Customer Privacy And Data Security On Android Devices Using SureFox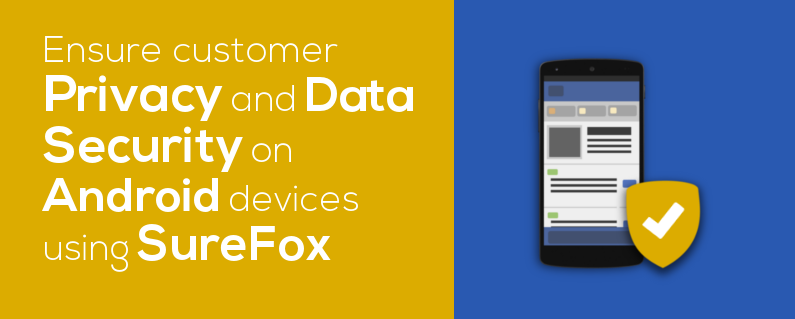 Increasing popularity of using Android mobile devices in daily business activities has brought new set of benefits and convenience. However, it has also increased concerns related to data and information security.  These concerns are quite frequent in a set up where common devices are used by multiple users.
For example, common tablets in a restaurant deployed to collect feedback and capture customer data. Such tablets are used by customers to browse the web, access allowed applications and probably login to Facebook with their personal email or other social media accounts to either rate or provide feedback for restaurant's services.
In such scenarios, customer would be entering a lot of personal information and credentials. Protecting customer's privacy and ensuring the security of information becomes very crucial.
Two important solutions to ensure data and information security on a common device is to:
Lockdown the device with restricted browsing to only required websites. This would ensure that customers do not wander off to unallowed websites and browse through malicious sites making the device and data vulnerable to theft or misuse.
Enable Private Browsing so that the allowed browser does not save users' data or browsed history.
SureFox, lockdown browser can offer both the above mentioned functionalities with easy setup and host of customization features. SureFox's primary function is to lock the device with access to only allowed websites and the inbuilt feature – Enable Private Browsing will make sure the browsing data and user's information does not get saved.
To install SureFox and enable Private Browsing, follow the steps mentioned below:
1. Download SureFox from 42Gears website or Google Play Store
2. Launch SureFox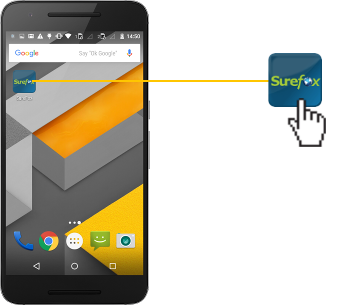 3. On SureFox Home Screen, tap 5 times within 3 seconds to launch the password prompt
4. Use SureFox default password 0000 (four zeros) to log into SureFox Settings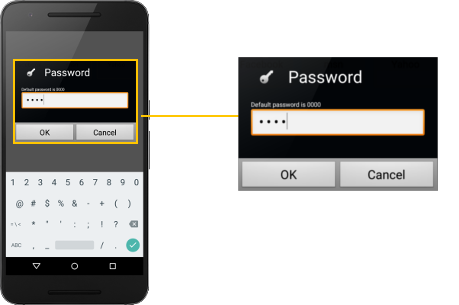 5. On SureFox Settings screen, tap on Browser Preferences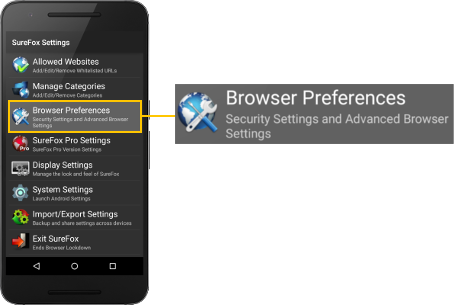 6. On Browser Preferences screen, scroll down to Privacy Settings and enable Enable Private Browsing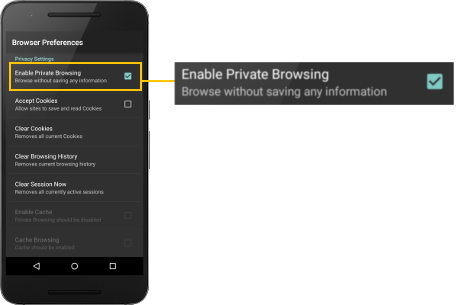 7. Tap on Done to finish
Now, you can use Allowed Websites option under SureFox Settings to add allowed websites. These websites will reflect as icons on SureFox Home Screen and the users would be able to browse only these allowed websites with enabled private browsing.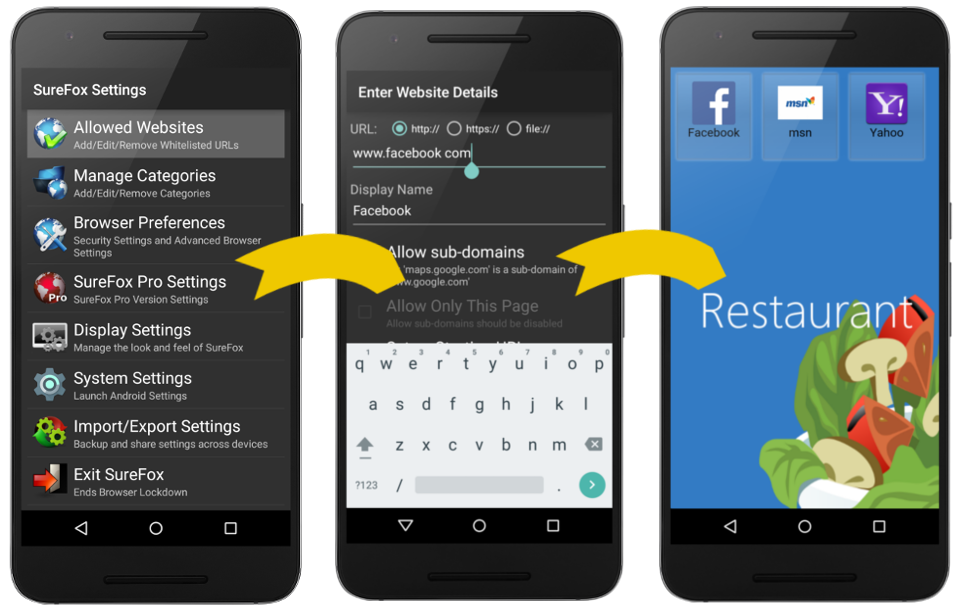 These features are available for iOS devices as well, to know more about SureFox for iOS, click here.
To learn more about SureFox for Android or download a trial, click here.
To contact us for any technical or general queries, click here.