Enroll and manage Android mobile devices with G Suite in SureMDM

The G Suite refers to a set of cloud-based computing, productivity and collaborative Google tools like Gmail, Hangouts, Google+, Docs, Sheets, Calendar, Slides, Forms, Drive and Sites and an Admin panel to manage the services and users. G Suite also offers additional enterprise features which allows synchronization and backing up of data with enterprise-grade security and compliance
Many businesses have adopted G Suite to stay connected, collaborate, create and secure business related documents for enhanced productivity. It has enabled multiple users to work together online, and enabled businesses to manage user services from the cloud.
G Suite and SureMDM
SureMDM is an advanced enterprise management solution that allows IT admins to manage, control, secure mobile devices and drive mobility through a centralized console. SureMDM also allows setting up of Android For Work using G Suite account to enroll, deploy and manage all Android devices through Dedicated Devices (formerly called Corporate-Owned Single-Use or COSU) and BYOD profiles.
To enroll for Android For Work using G Suite account in SureMDM, an EMM Token is required. To generate an EMM Token, follow these steps:
1. Login to Google Admin Console with your account details.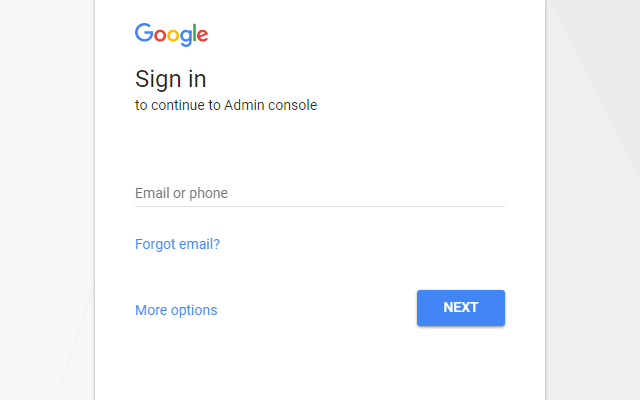 2. In Google admin console click on Security option.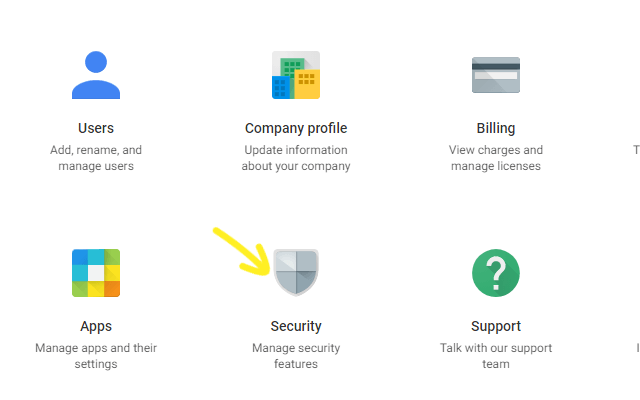 3. In Security window, click on Show more.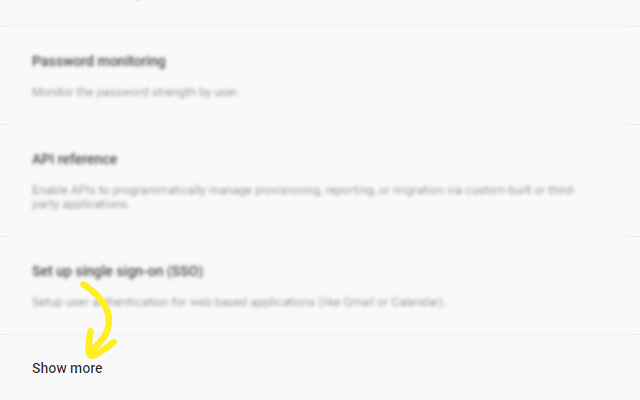 4. Now click on Manage EMM provider for Android.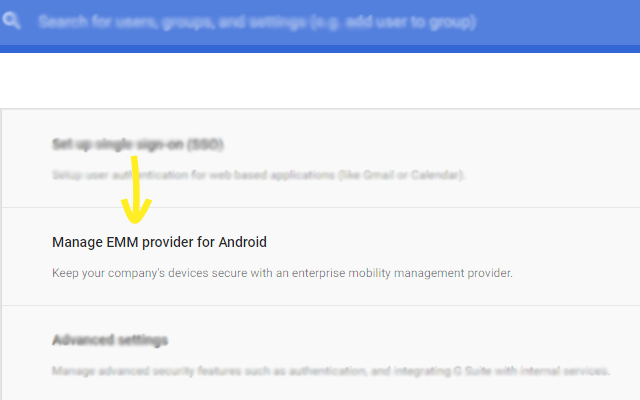 5. Click on Generate Token.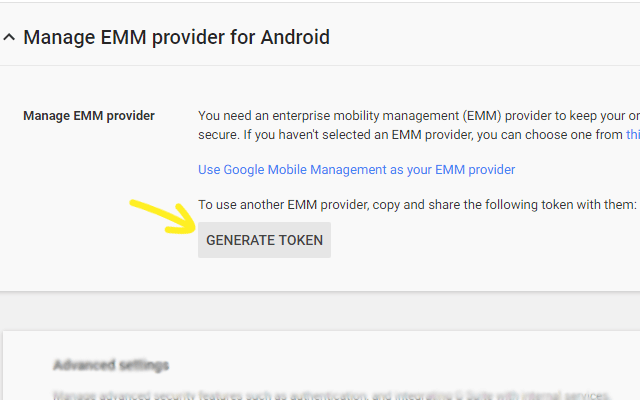 6.Note down the generated token.
Enroll for Android For Work using G Suite account in SureMDM
1. Login to SureMDM Web Console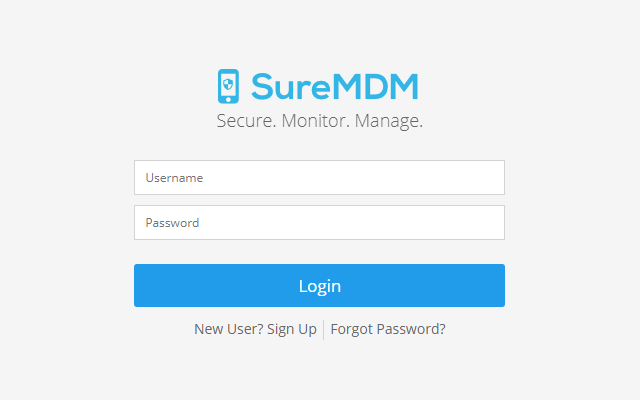 2. Go to Profiles and click on Enroll AFW
3. On AFW Enrollment prompt, select Enroll Using Your G Suite Account and fill out following details: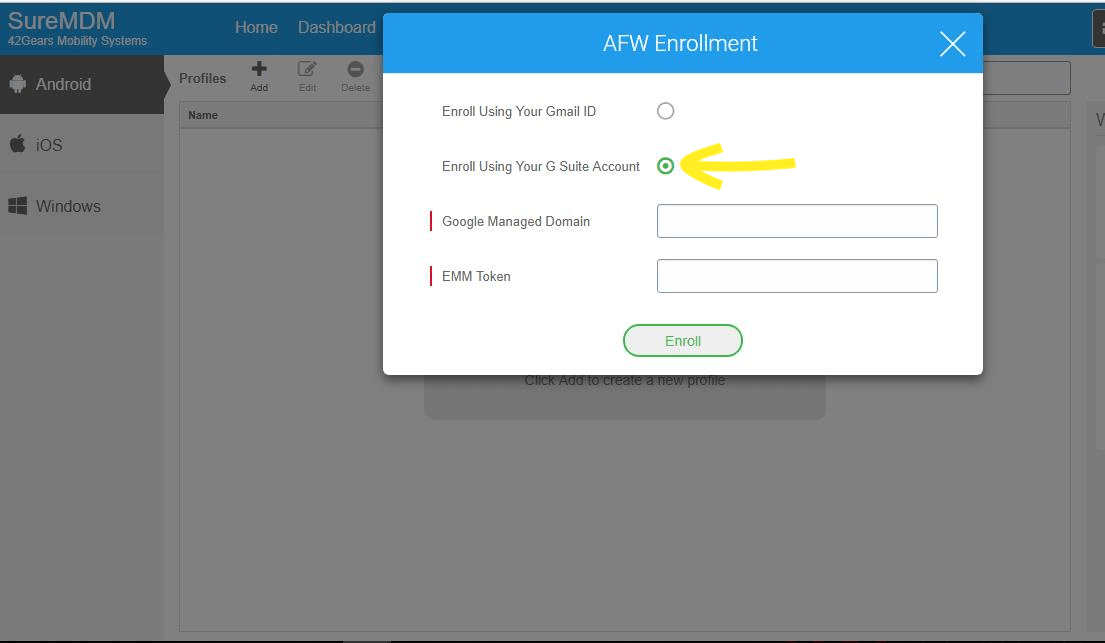 Google Managed Domain
EMM Token
4. Click on Enroll to complete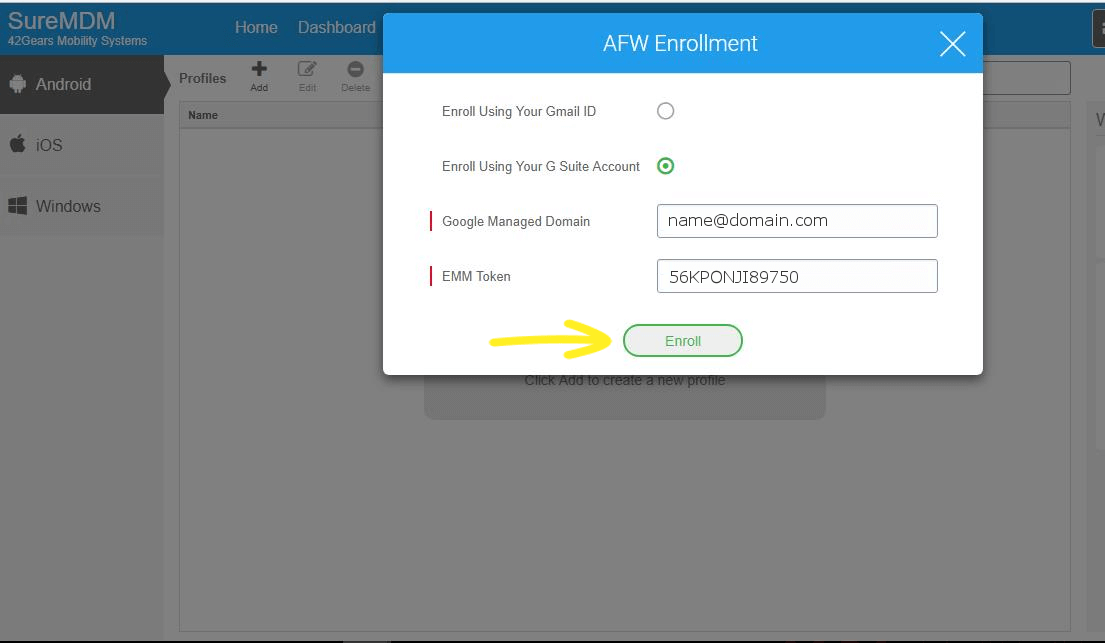 SureMDM now can be used to manage Android devices in G Suite account through Dedicated Devices and BYOD profiles.
For the steps to enroll SureMDM account with Android for Work using Gmail account, click here.  
To sign up for a free trial of SureMDM, click here.
Try SureMDM for free
Exclusive News and Updates on Enterprise Mobility!
Subscribe for our free newsletter