Enroll Devices Using QR Code – SureMDM Mobile Device Management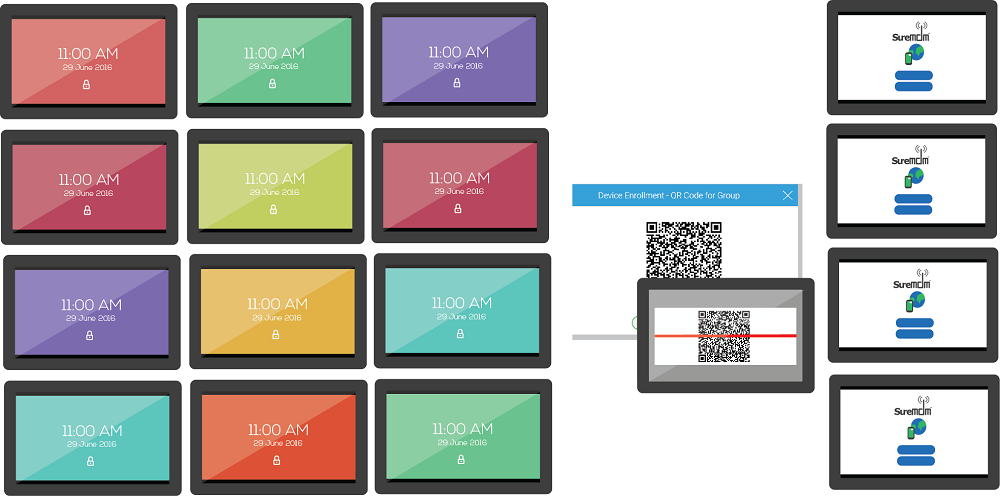 Adopting enterprise mobility management solutions like SureMDM for your business-owned mobile devices reap many benefits. Ability to remotely manage, secure and monitor deployed mobile devices can help your business in optimizing daily operations. In addition, securing devices/data and providing effective technical support also become easier. However, considering adoption of such solutions for the huge number of devices, the process seems gruesome and time-consuming task due to manual configuration involved.
Easy way to mass configure MDM Agent on devices
SureMDM, a light-weight MDM Solution offers a simple solution in the form of QR Code for mass configuration and deployment. Use SureMDM's Web Console to create a QR Code that can be scanned for automatic configuration of SureMDM agent on the device. Once SureMDM Nix Agent is configured, you can right away start managing your Android devices using SureMDM Web Console.
First of all, install SureMDM Nix Agent on your Android devices and then follow the process below:
1. Login to SureMDM Web Console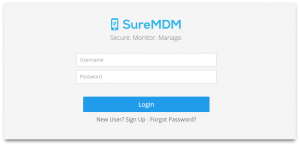 2. Click Settings icon on the top right of the SureMDM Home screen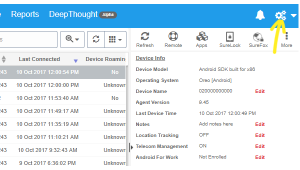 3. Click Device Enrollment from the drop-down menu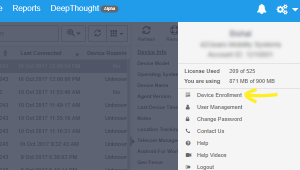 5. On Device Enrollment screen, select a group under Select Group where the device will get enrolled and Select Device Name and then click Generate QR Code.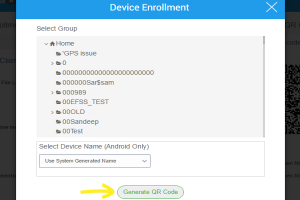 QR Code will be generated for the selected group.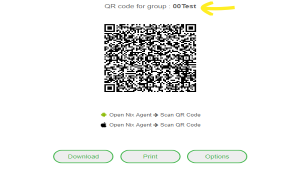 6. Launch SureMDM Nix Agent on the device and select Settings > Enroll Device Using QR Code to scan the QR Code of the Web Console for instant configuration.
Once, the SureMDM Nix Agent is configured, you can start remotely managing, monitoring and even lock down mobile devices using lockdown solutions from 42Gears like SureLock and SureFox.
Furthermore, to automate the enrollment process of mobile devices with SureMDM, you can also pre-approve devices to avoid manual approval of individual devices. Click here to know how.