Disable or Hide Android Bottom Bar without Rooting on Samsung Galaxy Tablets
No Lockdown of your Android device is complete without disabling or hiding the Bottom Bar because it gives the users easy access to Recent Applications and worse – the Device Settings making it possible to manipulate the system settings. Effective Disabling or Hiding of the Bottom Bar on your device can be achieved with SureLock.
With introduction of new SureLock for Samsung, Bottom Bar can be disabled or hidden without rooting of the device. All you have to do is to install SureLock and follow below mentioned procedure.
 1. Access SureLock Settings by tapping 5 times anywhere on the SureLock Home Screen within 3 seconds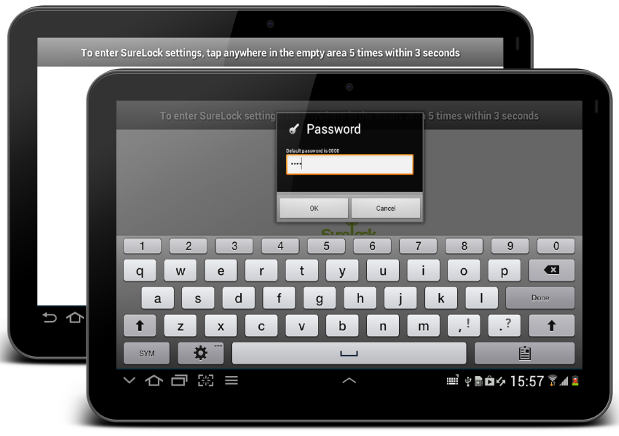 2. On SureLock Settings Screen, tap on SureLock Settings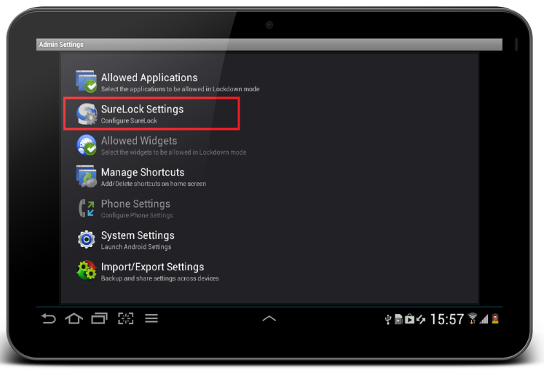 3. On SureLock Settings Screen, you will find two options; Disable or Hide Bottom Bar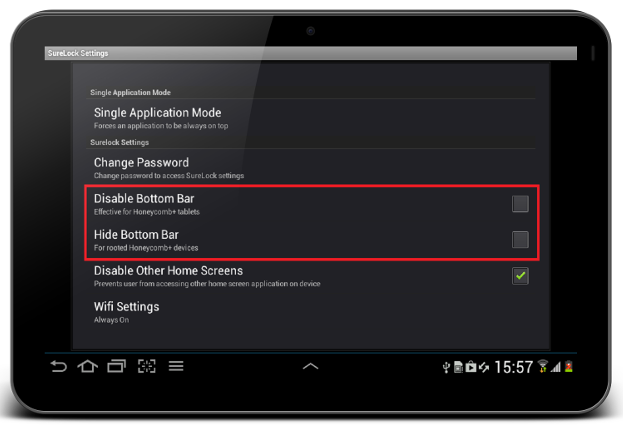 4. Tap on Disable Bottom Bar which will disable all the shortcuts in the Bottom Bar
5. Tap on Hide Bottom Bar if you want to completely hide the Bottom Bar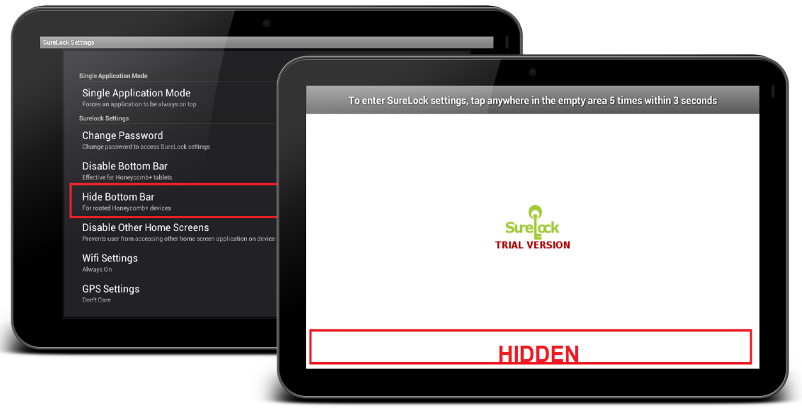 6. Tap on Done to complete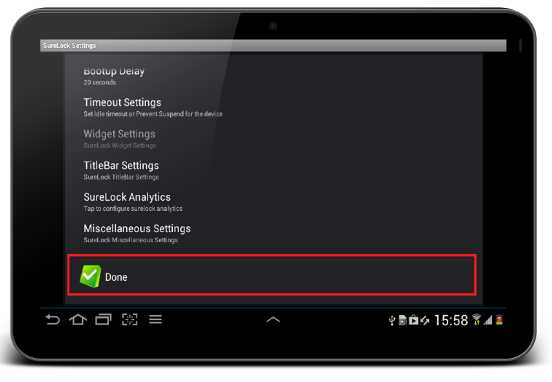 To know more about SureLock and free trial click here.