Create Browser Usage Analytics Report on iOS devices using SureMDM

42Gears UEM solution offers Analytics Engine to facilitate companies that analyze data collected through SureMDM.
One capability of the 42Gears Analytics Engine is the ability to track and monitor data based on browsing activities performed on any browser of an enterprise iOS device. This data can then be easily converted into detailed custom reports, depending upon the business' need for analysis. This feature, however, is currently only supported for iOS devices.
How to Create Custom Reports for iOS device browser activities using SureMDM
To generate a custom report for browser usage using SureMDM, follow below mentioned steps:
1. Log in to SureMDM Web Console.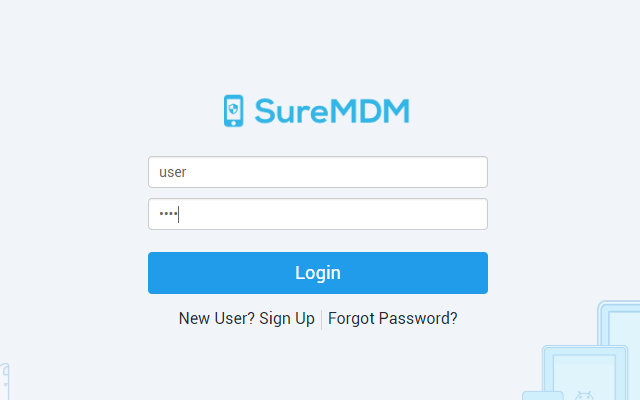 2. Click Account Settings and select Data Analytics.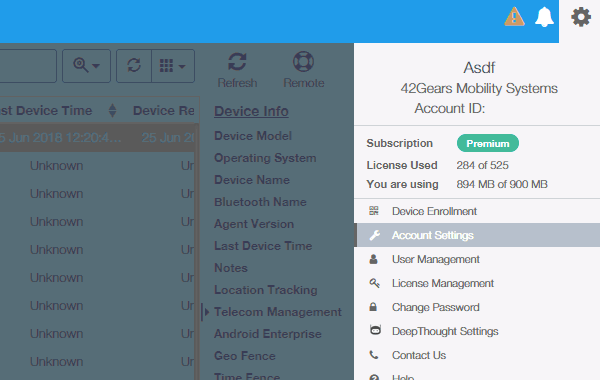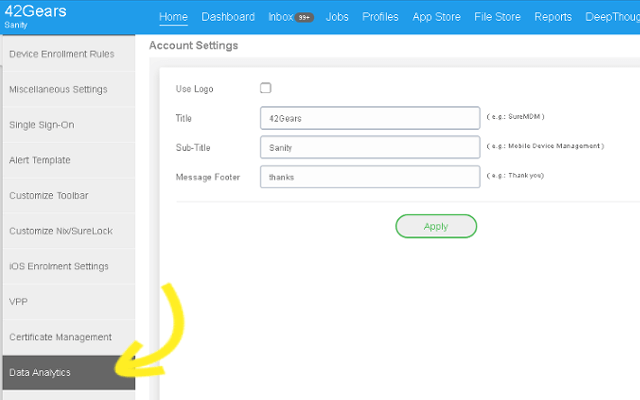 3. Enter Analytics Name, Tag Name as url_host and click on Add Field to select report fields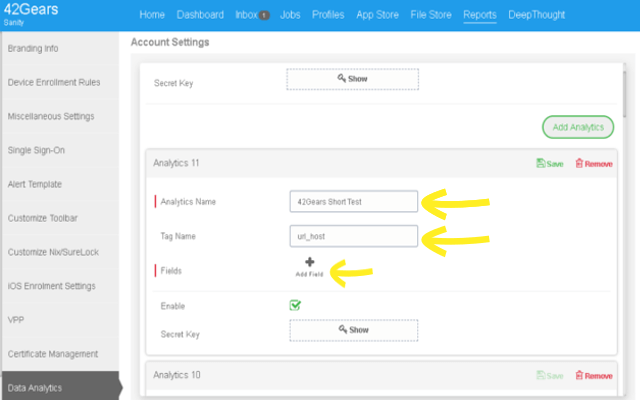 (Field is the analytics parameter. For example, device name, time. These fields create different columns in the report which makes it easier for the user to understand the data.)
4. Enter Field Name, select the Field Type and click Add.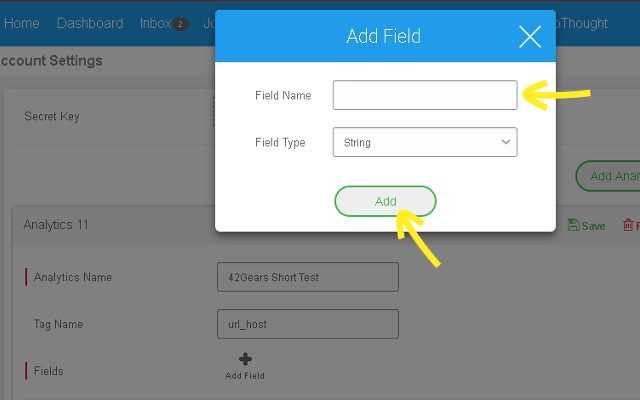 5. Click Show button for Secret Key to authenticate the profile, note it down and click Save.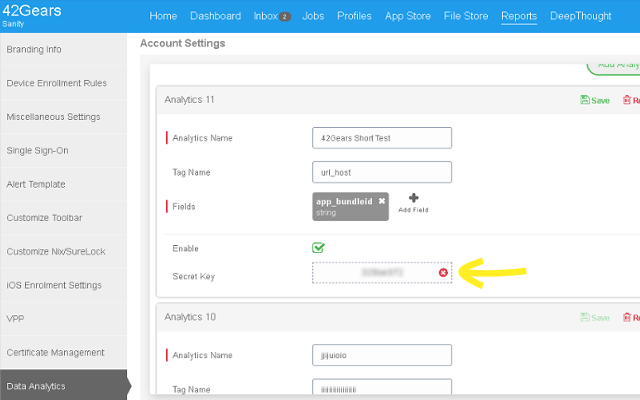 (Secret key is the authentication key which extracts the browsed data from browser to display in the data analytics report.)
Analytics settings will be saved.
6. To apply the settings, click Apply at the bottom of the screen. Setting will be applied successfully.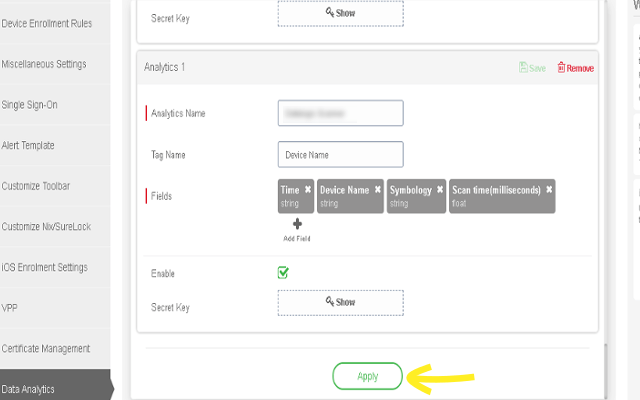 7. Click on Jobs and click New Jobs.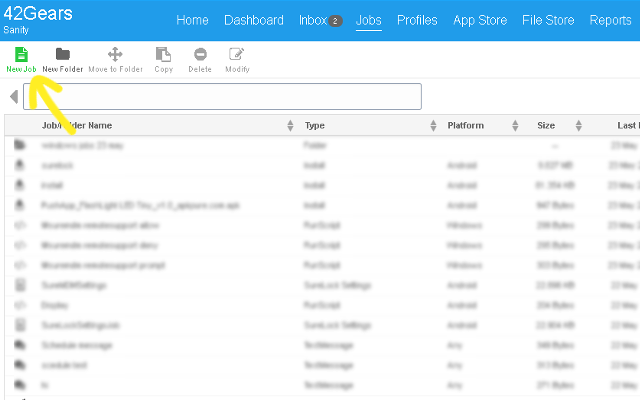 8. Select iOS as the operating system.
9. Select Data Analytics Policy as the Job type.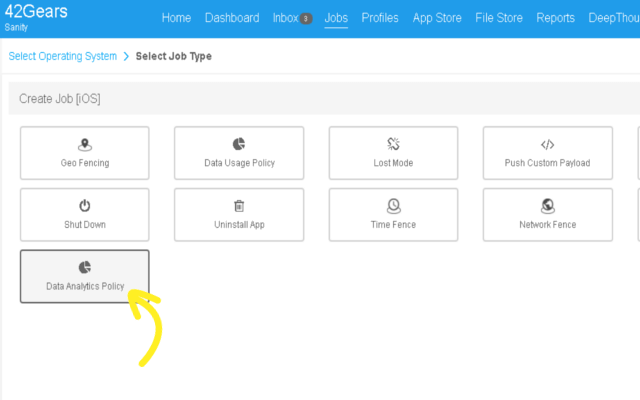 10. In the Data Analytics Policy window, enter Job Name and the Secret Key which is the authentication number generated in Step 5.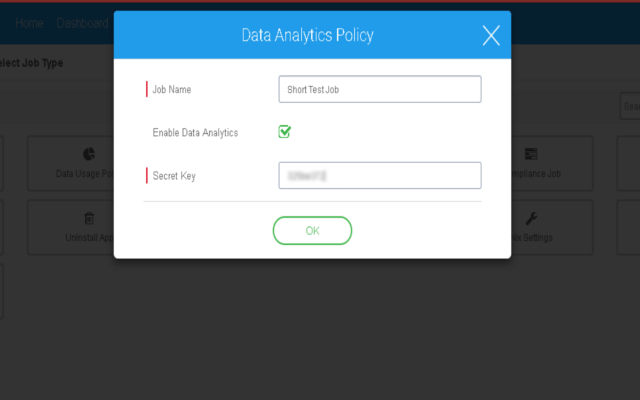 11. Now go to Reports, select Custom Reports and click on Add.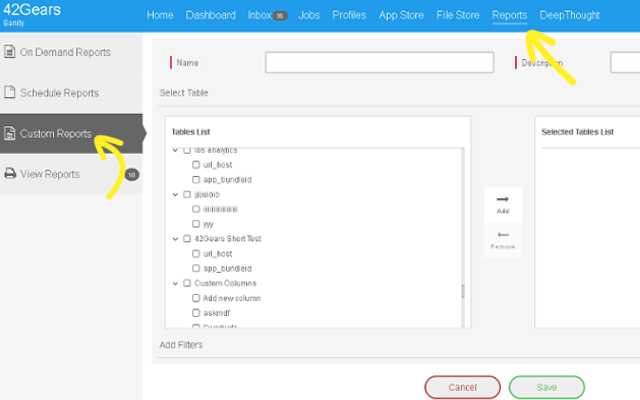 12. Add a Name and Description and select the created Fields from the Tables List and Add it under  Selected Tables List. Click Save to save the customized reports.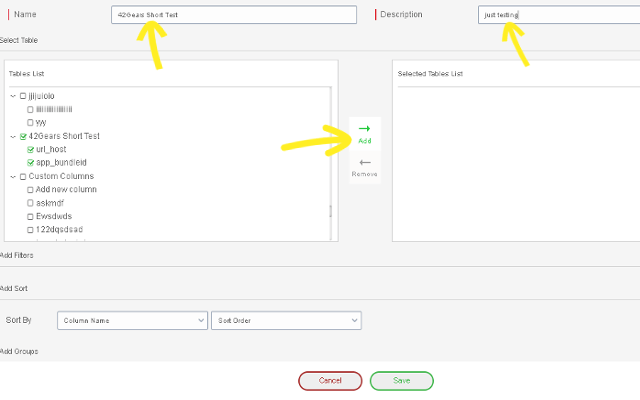 Note: Analytics reports will be updated after every 12 hours.
13. To select the created report for a desired device, click On Demand Reports and Select the report.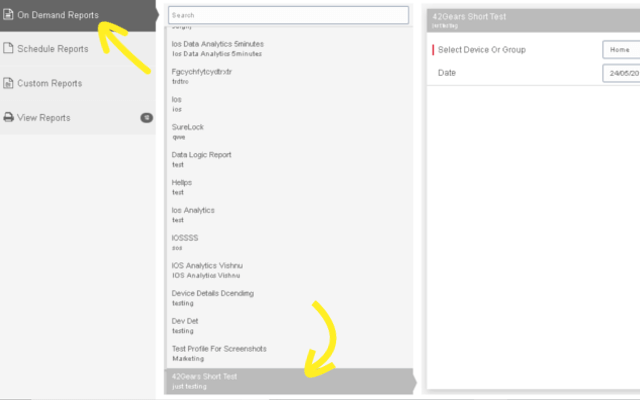 14. Click device icon to select Device or Group of Devices.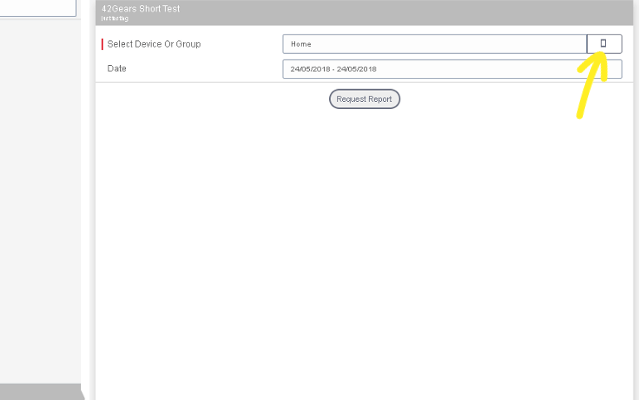 15. Click Request Report to generate the report. Once the job is deployed, device analytics data will be generated when a user browses anything.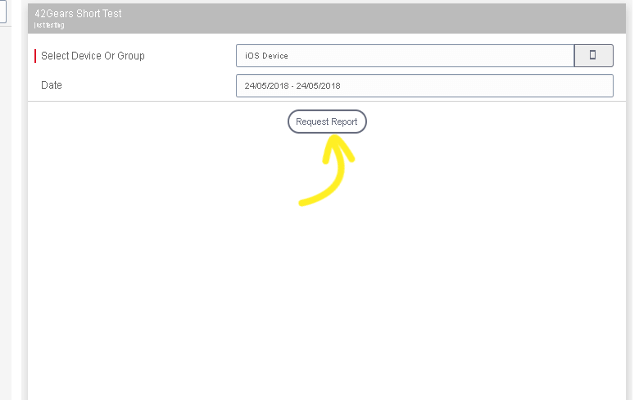 16. Go to View Reports to download or view the custom report.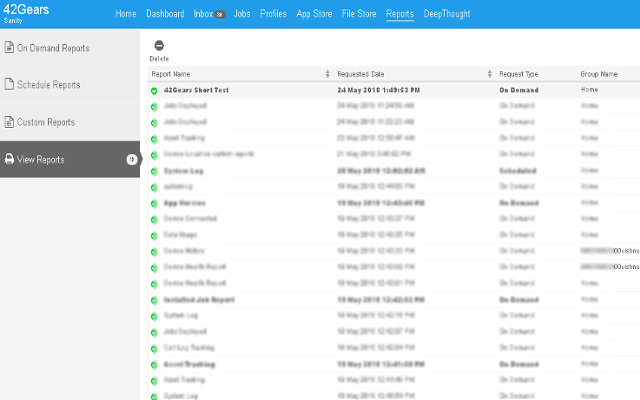 Here's a Sample Report.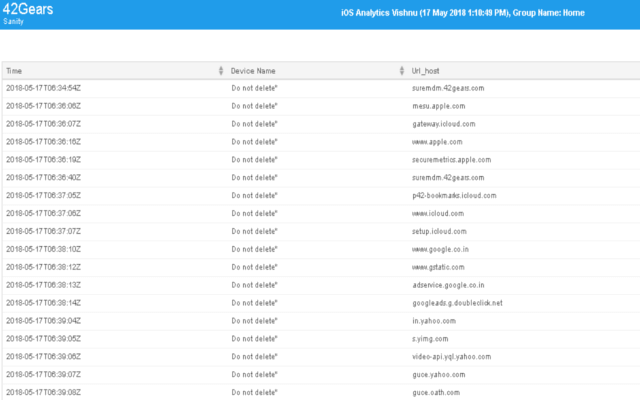 Upon successful completion of the steps, custom reports for all the activities on iOS device browser will be created. Businesses can start analysing and deriving actionable insights based on this data.
Note: This feature is supported only in 42Gears premium account. Also devices must be supervised devices, and OS must be ios 11 and above.
Influence your business decisions based upon data driven analytics. Try 42Gears UEM Analytics features in SureMDM for free.